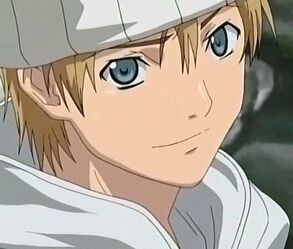 Kazuma Mikura is a member of kogarasumaru.
Name: Kazuma Mikura
Age: 14-17
Gender: Male
Occupation(s): Student,Kogarasumaru,East Side Gunz (former)
Abilities: Super Stride IV "Sonic Boom" , Flame Road: After Burner,Time,Shield of Time,Flame Drafts,Clones of Flame,Agito & Akito & Kazuma Grand Fang Fire Bird,Flame LensCloak of Time,Platform of Flames,St. Elmo's Crossfire,Hole Nine Heaven's Door [Ættir]
Relatives: Unnamed Sister,Emily (Girlfriend/wife),Rachel (2nd Wife),
Allies: Ikki (Best Friend),Onigiri (Best friend),Buccha,Agito/Akito/Lind,more...
First Appearance:Track (Chp)1 (Manga), Track (Epi)1 (Anime) (Air Gear)
Theme:

See Also: Kazuma Mikura
Appearances
Edit
Relationships
Edit
Ad blocker interference detected!
Wikia is a free-to-use site that makes money from advertising. We have a modified experience for viewers using ad blockers

Wikia is not accessible if you've made further modifications. Remove the custom ad blocker rule(s) and the page will load as expected.