Rachel Benning
is one of Kate's friend and popular teens.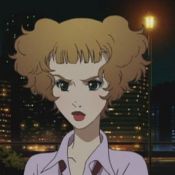 Name:Rachel Benning
Age:17
Gender: Female
Occupation(s): Student,Bounty hunter,
Abilities: Dead girl
Relatives: Unknown mother,Kururu (Husband), Toad (son)
Allies: Claire,Kate,Rose,Lula,Lily,Gwen,Rukia,Clover,more...
First Appearance: Farewell, Girls (Red Garden)
Theme:
Personality
Edit
Appearances
Edit
Alternate Reality Version
Battle Sisters The Sexy Zombie Hunters (as Sandra Minor)
Ad blocker interference detected!
Wikia is a free-to-use site that makes money from advertising. We have a modified experience for viewers using ad blockers

Wikia is not accessible if you've made further modifications. Remove the custom ad blocker rule(s) and the page will load as expected.