"Aye, what just happened?"
- The Demoman after seeing WWE VS. YTP, for the first time.
WWE VS. Youtube Poop
is a wrestling video game for Wii U, PS3, PS4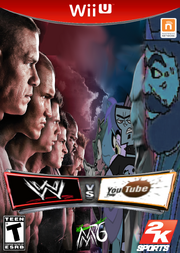 , and Xbox 360. It was developed by Yuke's, Visual Concepts, and MP6 (formerly MP6 Creations). Published by 2K Sports. It uses the WWE 2K14 engine.
John Cena
Randy Orton
The Miz
Evan Bourne
Mark Henry
Sheamus
Zack Ryder
Kofi Kingston
R-Truth
Chris Jericho
Fandango
The  Boogeyman
Kane
Undertaker
Christian
CM Punk
More coming soon...
King Harkinian (Zelda CD-i Series)
Heavy (Team Fortress 2)
Duncan (Total Drama series)
Mario (Mario series/Hotel Mario)
Big Macintosh (My Little Pony: Friendship is Magic)
Sonic (Sonic the Hedgehog Series)
Mordecai (Regular Show)
Rigby (Regular Show)
Mama Luigi (Super Mario World)
Dr. Robotnik (The Adventures of Sonic the Hedgehog)
I.M. Meen
Finn (Adventure Time)
Gaston (Beauty and the Beast)
Bubsy the Bobcat
Dr. Rabbit (Colgate)
Redlime Sonic (MP6's OC)
Toon Bison (Street Fighter)
Exhibition
Story Mode

WWE Side story
YTP Side story

Universe Mode
GM Mode
Creation

Create a Superstar
Create a Entrance
Create a Moveset
Create a Finisher
Create a Arena
Create a Logo
Highlight Reel
Championship Belt Creator

Online Mode (Nintendo Network/Playstation Network/Xbox Live)
Story Mode
Edit
WWE Side Story
Edit
Characters
Edit
John Cena (Protagonist)
Randy Orton
Zack Ryder
The Miz
I.M. Meen (Antagonist)
Bubsy the Bobcat (2nd Antagonist)
YTP Side Story
Edit
Characters
Edit
Duncan (Protagonist)
The Boogeyman (2nd Protagonist)
King Harkinian
Mordecai
Rigby
CM Punk (Antagonist)
RAW
Main Event
SmackDown
NXT
Superstars
Saturday Morning Slam
Royal Rumble
Elimination Chamber
WrestleMania 29
Extreme Rules
Payback
Money in the Bank
SummerSlam
Night of Champions
Over the Limit
Hell in a Cell
Survivor Series
TLC
No Way Out '12
RAW '02
RAW '06
SmackDown! Fist
RAW IS WAR '98
SmackDown '99
ECW '08
RAW '08
SmackDown! '08
Bragging Rights '10
YouTube Poop arena
MAX (parody of RAW)
ShutDown (parody of SmackDown)
TDW: Total Drama Wrestling (Total Drama series)
The Park (Regular Show)
Mario Circuit (Mario Kart)
Middle of Nowhere (Courage the Cowardly Dog)
Evergreen Terrace Kwik- E-Mart (Simpsons Wrestling)
gm_construct (Garry's Mod)
Green Hill Zone (Sonic the Hedgehog)
The Pub (Beauty and the Beast)
Ice King Lair (Adventure Time)
WCW Nitro
WCW Thunder
WCW Starrcade
WCW Clash of the Champions
Original ECW
2K arena
MP6 arena
Cheese Wheel of Doom (Bubsy)
Original Soundtrack
Edit
The original soundtrack is avaliable when you preorder the game.
Rise Against - Wait For Me (Main Theme)
Kromestatik - The Night (WWE RAW's theme)
7Lions - Born 2 Run (WWE SmackDown's theme)
Downstait - Bad
Muse - Bliss
Nickelback - This Mean War (Used as WWE Elimination Chamber 2012's theme)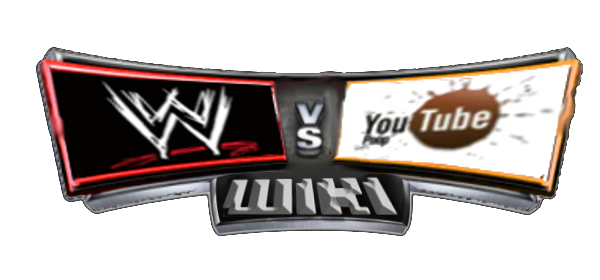 Ad blocker interference detected!
Wikia is a free-to-use site that makes money from advertising. We have a modified experience for viewers using ad blockers

Wikia is not accessible if you've made further modifications. Remove the custom ad blocker rule(s) and the page will load as expected.